Home >> Home Sellers >> (Marketing) -Showing Your Home
Marketing Your Home - Show It Off
Your home has been priced correctly, properly conditioned, de-cluttered, and artfully staged. Now it's time to market and show your home to the buyers.

Here's what you can do to help your RE/MAX Valley Sales Associate sell your home faster, and at the best possible price before and during showings and open houses.
It's a proven fact that your home will get more showings if you allow your RE/MAX Valley Associate to install a lock-box on your entry door. If another REALTOR has to drive to pick-up a key, or wait for someone to open up your home - all the other houses on the market will get shown first.
The modern electronic lock-box is safe, impenetrable, and convenient. With a lock-box - your home can safely be shown, even if your out of town or at work. It even provides a computerized trail of whom showed your home and when. If a burglar wants to gain access to your home, s/he won't use the lock-box to do it.
Let the sun shine in! Pull back your curtains and drapes so prospects can see how bright and cheery your home is. If outside trees or shrubs are still blocking the light - cut them back.
When showing your home, turn on the excitement by turning on ALL your lights ― both inside and outside (even the closets and even in the daytime). Lights add color and warmth, and make prospects feel welcome.
Potential buyers often feel like intruders when they enter a home filled with people. Rather than giving your house the attention it deserves, they're likely to hurry through. Keep the company out during showings.
Dogs and cats are great companions, but not when you're showing your home. Most pets love people and attention, and have a talent for getting underfoot.
So do everybody a favor: Keep Kitty and Buster outside, or at least out of the way. (Note: some buyers may be deathly afraid of animals or allergic to the hair and dander of some pets.)
While we're talking about pets, don't forget to clean Kitty's litter box and put away Buster's feeding bowls. These should be out of site, and the yard must NEVER contain an underfoot patty surprise.
Rock-and-roll will never die. But it might kill a real estate transaction. When it's time to show your home, it's time to turn down the stereo and turn off the TV. It is a nice touch to have soft classical or cool jazz playing almost imperceptibly in the background, but nobody should have to raise his voice to be heard. Error on the side of 'too' soft.
It's always best if you leave the house during the showing. Remember, through staging, you have tried hard turn your home into a lovely but de-personalized 'product.' You're presence reminds the buyers that this is still someone's home and could make them feel like uneasy intruders.
If circumstances prevent you from leaving, be friendly, but don't try to force conversation or glean personal information. Prospects want to view your home with a minimum of physical distraction and psychological discomfort.
No matter how humble your abode, never apologize for its shortcomings. If a prospect volunteers a derogatory comment about your home's appearance, turn the other cheek and let your experienced RE/MAX Valley Associate handle the situation.
Nobody knows your home as well as you do. But RE/MAX Valley Associates know buyers ― what they need and what they want. Your Associate will have an easier time articulating the virtues of your home if you stay in the background.
When prospects come to view your home, don't distract them with offers to sell those furnishings you no longer need or don't want to move. You may lose the biggest sale of all. If the buyer is interested in some of your belongings, wait until the contract is negotiated and signed and then offer your wares "outside" of the purchase contract.
When prospects want to talk price, terms, or other real estate matters, let them speak to an expert ― your RE/MAX Valley Associate. You don't want to play your hand before all the cards are on the table. And don't be insulted if you get a low-ball offer, especially in a buyers market when the buyer believes you're desperate to sell. Any offer. no matter how low is a starting point for negotiation.
Your RE/MAX Associate has been through it countless times and knows exactly how to respond to serious buyers to keep the sale viable.
Your RE/MAX Valley Associate will have an easier time selling your home if showings are scheduled through his or her office. You'll appreciate the results!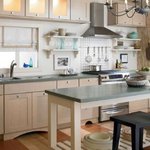 Staging is not about redecorating your entire home. In fact - it more about UN-decorating. Simplifying and rearranging what you do have and making a few improvements to appeal to more buyers.
Here's a tip sheet to help you do this yourself. However, if you want an expert by your side, ask your RE/MAX Sales Associate to recommend a professional stager. It can pay for itself by helping sell your home more quickly and for a better price.
Trust RE/MAX Valley with
all your real estate needs.
Visit RE/MAX Valley Real Estate today and talk to one of our experienced agents.
Nobody sells more real estate than RE/MAX.